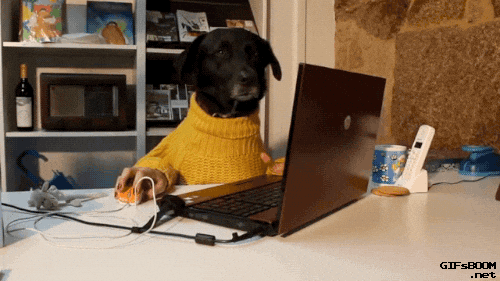 We (maybe just me) have really been struggling with what to call people who do support. Are they representatives? Staffers? Ninjas (kill me!)?
Anyways, we're hiring one — a support person to do support. And it's an excellent job, even though we can't seem to land on an official title.
Unlike most companies, everyone here is equally valued in our hierarchy. Sure, certain people are tasked to do different things, and some things might get prioritized over others, but at the end of the day everyone at iwantmyname makes the same amount of money.
What's that? Yes. As a support person, you'll be making the same amount as our GM, all the developers, and everyone else doing stuff. It's kind of bizarre — I think someone on Hacker News once said that it can't possibly work because of communism or something, but here we are. We're celebrating our 10th year in December and we've been doing it this way from the start.
So here's what we're looking for:
Someone in a New Zealand, Australia, or E. Asian time zone (between UTC +8 and +12) who can work Sunday-Thursday.
Someone who is comfortable with remote work. If you're used to regular office jobs, it can be quite a transition. Previous remote experience is a plus, but certainly not a requirement.
A master of written English. We do 100% email support, so you'll be typing all day. You have to be good at written communication.
This probably wouldn't be a good first customer experience job, so prior support/customer service experience is a must. Bonus points for having domain industry experience. We'll teach you a ton, but it's nice to not have to start from the very beginning.
Not a jerk. Seriously, if you're a jerk, you should work on that before applying.
To apply, please head over to the official job posting before July 11, 2018. Directions are at the bottom.