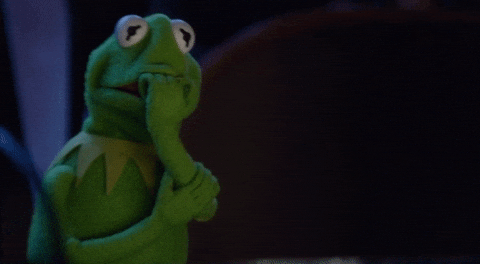 So first, let's start here. We have a new privacy policy, and I just sent an email about it (it'll be in your inbox in the next 24 hours).
*
It's privacy time,
A little peek behind the scenes — when I started at iwantmyname, I was baffled by the complexity of everything due to privacy concerns. Not only did the product have to be bulletproof, but so did the apps and tools we use. I sometimes struggle with pinning a culture on this team, but the one that might fit best is "paranoia."
So we pass that to you (you're welcome). We've just updated our Privacy Policy to be compliant with GDPR, but to be honest, it doesn't really change much about how we operate. We only collect the data we need, for as long as we legally have to keep it, then destroy it as fast as we can. And you can take comfort in the fact that we literally move at a snail's pace sometimes because even the slightest nudge in a direction that feels unsafe is immediately reversed.
If privacy is important to you, give our new Privacy Policy a read — it's relatively short and written in plain English. And it includes sizzling topics such as:
what data we collect and why
how we use your data
how we store your data and keep it safe
who, besides us, has access to that data
how to exercise your privacy rights
If you have any questions, please respond to this email and we'll reply as soon as we can. Also — and this seems important because it's in all of the other 400 privacy policy updates I've received — by continuing to use iwantmyname on or after today, you're acknowledging and accepting our updated Privacy Policy.
Carry on,
Chris - iwantmyname.com
*
But what I really want to talk about is that panicky feeling you get when sending a single piece of content out to 200,000+ people. I've been pushing content out to the web for many, many years now, and it's interesting how the size of an audience changes things. It's like your mental fear model builds a tolerance to what it's used to, but really starts to break when the numbers get crazy.
Then the fear compounds further when the vast majority of the audience are people you don't know and rarely interact with. And it compounds further with the existence of things like Twitter that can amplify mistakes to wider audiences. I write a lot of content under the banner of iwantmyname, but 90% of our customers don't see it. We're a domain registrar, not The Verge. Most people stop by once or twice a year to set up a site, then go about their merry way.
But then a privacy policy ships and everyone needs to be alerted. A quarter-of-a-million people, reading an introduction to what amounts to a very serious legal document.
You schedule the send. You hit the button. Then you grit your teeth and hope you don't appear in a textbook one day about how not to write an email. The butterflies — they'll be gone by the weekend.