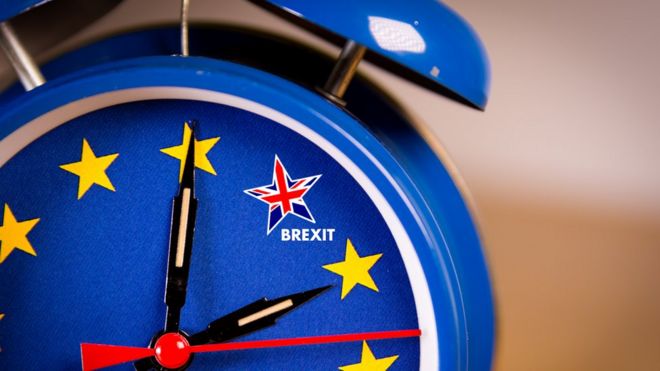 If you seriously don't know what Brexit is by now, HOW WE ENVY YOU! You can, in all probability, go about your day (or life) and read no further.
For those who do, and specifically for our UK customers who are the intended the audience of this post, we empathize greatly with your pain and confusion. While clarity is hard to come by in this uncertain process, we're sharing the following information, which we hope is of use.
Once the UK officially leaves the EU, EURid – the registry for .EU domains – has stated that UK residents will not have the same entitlements to the use of this TLD as before. The requirement is that the .EU extension is for use of residents and companies with a presence in member states of the European Economic Area (EEA).
The best place to look for updates is EURid's website, they have set up this Brexit page for updates:
https://eurid.eu/en/register-a-eu-domain/brexit-notice/
However, on the 22nd of March they posted this updated…
This is not entirely useful, but we can gather from their previous announcements on this page that once the UK does officially leave the EU, there will be a 2-month period where UK registrants of .EU domains can make arrangements to ensure they are in compliance with the .EU regulations.
Based on this, we do feel that it is sensible to offer the following advice:
1) If your company has a legal presence in the EU 27 or EEA Member State, we would advise that you update your .EU domains' contact details to reflect this. Please do this for all of the domain contacts.
2) For those that do not have this option, our upstream Registrar partner for .EU has a trustee service that allows for registration and use of .EU domains without residing in an EEA country. In short, by activating this service, the registrant contact details for the domain will change to that of the trustee and you are allowing the trustee to act on your behalf. You still own your domain and management of the domain continues to be facilitated through your account with us. You can read more information on the .EU trustee agreement here:
https://account.hexonet.net/trusteetac/eu/en.pdf.
Note: This service can only be activated once the UK has officially left the EU and we will provide more information on how to do this at a later stage.
3) It may be a good idea to have a contingency plan for primary or business critical services that rely on a .EU domain. Consider moving to another domain that doesn't use the .EU extension. This could be an existing or new .CO.UK or .UK domain, or really any other that you wish to use. You can then set up your .EU domain(s) to forward to the other domain or email address, or keep your current setup. Your reliance/risk on .EU domains would be somewhat reduced. 
Now let's strap ourselves back in to the Brexit roller coaster, hold on tight and wait to see where it goes.